Playing History
| Season | Division | | | G2G | | | Win % | Draw % | Loss % |
| --- | --- | --- | --- | --- | --- | --- | --- | --- | --- |
| 1969-70 | Division Two | 10 (1) | 1 | 0.09 | 0 | 0 | 18.2% | 18.2% | 63.6% |
| 1968-69 | Division Two | 10 (2) | 1 | 0.08 | 0 | 0 | 8.3% | 25.0% | 66.7% |
| Totals: | | 20 (3) | 2 | | | | | | |
Apps = First Team Appearances (Sub Appearances) | Gls = Goals
GtGR = Goals to Games Ratio | W/D/L - Games won, drawn or lost as percentage of games played in
Yel = Yellow Cards/Cautions | Red = Red Cards/Dismissals
List of Goals Scored (click to expand)
List of Games Played (click to expand)
| | | | | | | |
| --- | --- | --- | --- | --- | --- | --- |
| Mar 28th, 1970 | 28/03/70 | League | Division 2 | vs. Stranraer (H) | 2 - 1 | |
| Mar 25th, 1970 | 25/03/70 | League | Division 2 | vs. Queen's Park (A) | 0 - 0 | |
| Mar 21st, 1970 | 21/03/70 | League | Division 2 | vs. Hamilton Accies (A) | 2 - 0 | |
| Mar 14th, 1970 | 14/03/70 | League | Division 2 | vs. East Stirlingshire (A) | 1 - 2 | |
| Mar 7th, 1970 | 07/03/70 | League | Division 2 | vs. Forfar Ath (H) | 0 - 1 | |
| Feb 28th, 1970 | 28/02/70 | League | Division 2 | vs. East Fife (A) | 1 - 1 | |
| Oct 18th, 1969 | 18/10/69 | League | Division 2 | vs. Forfar Ath (A) | 1 - 3 | |
| Sep 20th, 1969 | 20/09/69 | League | Division 2 | vs. Falkirk (H) | 0 - 7 | (sub) |
| Sep 13th, 1969 | 13/09/69 | League | Division 2 | vs. Alloa Athletic (A) | 0 - 2 | |
| Sep 6th, 1969 | 06/09/69 | League | Division 2 | vs. Arbroath (H) | 0 - 2 | |
| Aug 27th, 1969 | 27/08/69 | League Cup | Group 7 | vs. Cowdenbeath (A) | 1 - 2 | |
| Apr 19th, 1969 | 19/04/69 | League | Division 2 | vs. Stirling Albion (H) | 2 - 2 | (sub) |
| Apr 14th, 1969 | 14/04/69 | League | Division 2 | vs. East Stirlingshire (A) | 0 - 1 | |
| Dec 28th, 1968 | 28/12/68 | League | Division 2 | vs. Stirling Albion (A) | 0 - 2 | |
| Dec 14th, 1968 | 14/12/68 | Scottish Cup | 1st Preliminary Round | vs. Cowdenbeath (A) | 0 - 1 | |
| Sep 21st, 1968 | 21/09/68 | League | Division 2 | vs. Berwick Rangers (H) | 1 - 1 | |
| Aug 31st, 1968 | 31/08/68 | League Cup | Group 6 | vs. Queen of South (H) | 1 - 1 | |
| Aug 28th, 1968 | 28/08/68 | League Cup | Group 6 | vs. Berwick Rangers (A) | 0 - 3 | |
| Aug 24th, 1968 | 24/08/68 | League Cup | Group 6 | vs. East Fife (H) | 1 - 3 | (sub) |
| Aug 21st, 1968 | 21/08/68 | League | Division 2 | vs. Brechin City (A) | 1 - 3 | |
| Aug 17th, 1968 | 17/08/68 | League Cup | Group 6 | vs. Queen of South (A) | 2 - 1 | |
| Aug 14th, 1968 | 14/08/68 | League Cup | Group 6 | vs. Berwick Rangers (H) | 2 - 4 | |
| Aug 10th, 1968 | 10/08/68 | League Cup | Group 6 | vs. East Fife (A) | 0 - 2 | |
Biography
Also Played For:South Coast United (Australia NSW Div 1), Balgownie (Australia NSW Div 2), Hong Kong FC known as Club, South Bea.

John McGunnigle was a pacy, direct, energetic winger. He was at Clydebank at a time when we were awash with wingers in the two seasons he was with us he had competition from Eddie Rutherford and Gerry O' Brien. In one game, a league cup tie against East Fife, Mr Steedman had Eddie Rutherford on the right wing, Gerry O' Brien at centre forward and John McGunnigle playing on the left wing. It was not successful, we lost 2-0. By the second season it was him and Gerry O'Brien for the right wing slot. John was getting frustrated with little game time and had decided to emigrate to Australia. This was to lead to further travels.

John McGunnigle played in Hong Kong at the same club as another former Clydebank player Walter Gerrard. He is remembered there as the player who scored a crucial penalty in the 87th minute on 10 May 1980 against Kui Tan at the Hong Kong Government Stadium. The penalty was crucial as Hong Kong FC won 1-0 and they survived in the Premier League, while defeat meant relegation for Kui Tan.

He opened a bar/restaurant in Hong Kong called "Traps". He became disillusioned with football and retired from the game at the age of 27.


Debut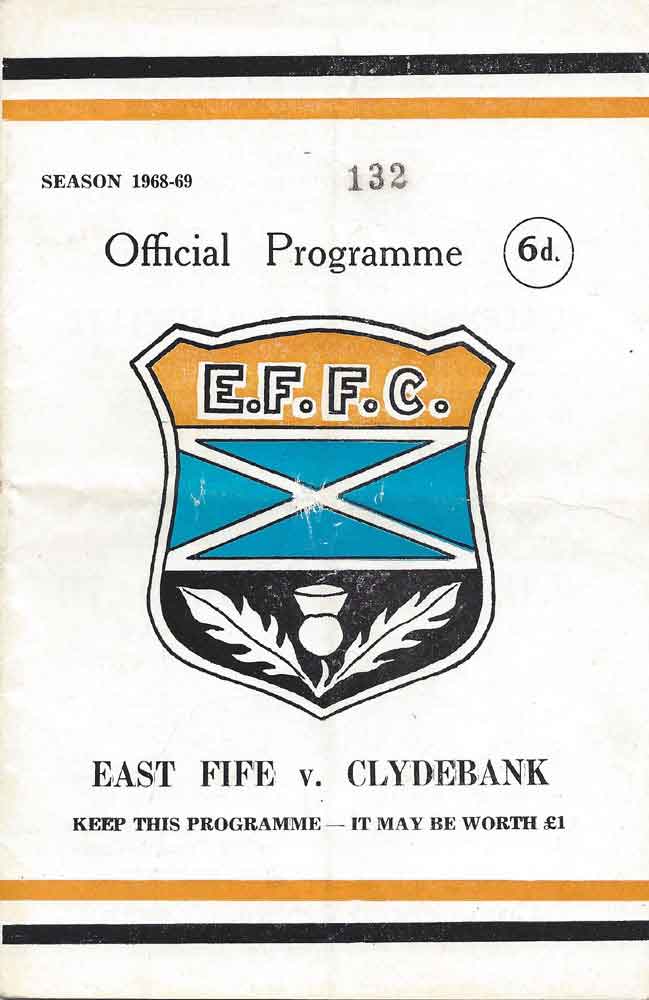 August 10th, 1968
East Fife 2 - 0 Clydebank
League Cup (Group 6)
Timeline
---
Signed For Clydebank


Signed from Langholm Juveniles (initially on a provisional contract)

---

First Non-Competitive Appearance (Friendly)

Clydebank 2 - 0 Rotherham Utd
Friendly

Bankies have done it. They have started the new season well and chalked up one beautiful win, against one of Yorkshires heaviest and best liked teams, Rotherham United.I was sitting next to a

---

First Team Debut

East Fife 2 - 0 Clydebank
League Cup (Group 6)

What this game lacked in fitness, it made up for in incident. A fan was escorted from the park by the police after he had rushed on to the pitch following a clash between Moore and McLeish.The

---

League Debut

Brechin City 3 - 1 Clydebank
League (Division 2)

Clydebank keeper Dick Madden will want to forget this one. He boobed twice in the first half... then put up the shutters for a brilliant display after the interval to save the Bankies from a real hamm

---

First Goal

Clydebank 1 - 3 East Fife
League Cup (Group 6)

The "babes" of Clydebank were demolished at Kilbowie when the "Whalloping Waddells" of East Fife smashed home two goals, within a minute of each other, just a quarter of an hour into the game.

---
Player Gallery
Sorry, there are no cards or stickers available for this player.
---
Magazine Articles
Sorry, there are no magazine articles available for this player.